"Die Fläche" has joined "Ver sacrum" in being regarded as one of the most important publications in Vienna's art scene around 1900. It is filled with various forms of applied graphic art, such as posters, wallpaper patterns, decorative paper, fabric designs, advertisements, embroidery patterns and book illustrations. These "modernist pattern books" show works by established artists alongside those of talented students.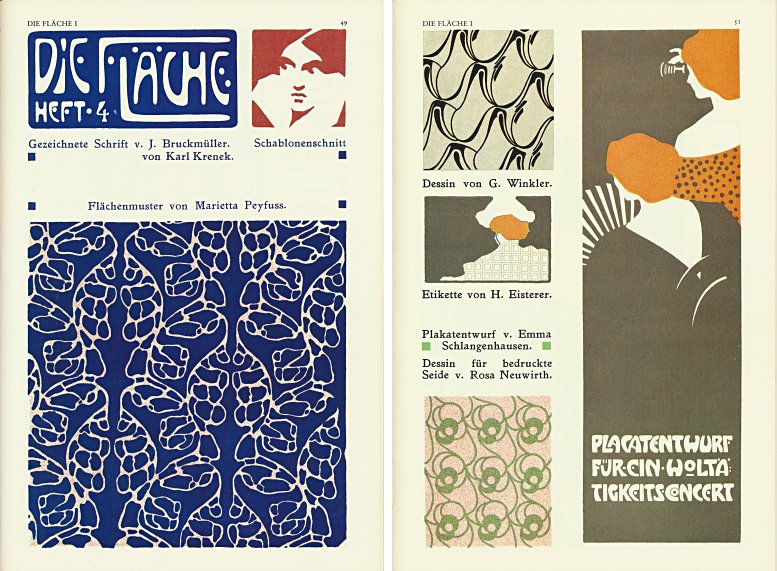 Names such as Gustav Klimt, Kolo Moser, Alfred Roller are found inside, as are those of Nora and Hilde Exner, Nelly Marmorek, Leopold Forstner and Victor Schufinsky, for example. It is astounding that there have previously been no verified findings on the precise dating of "Die Fläche", despite the significance of the publication. Extensive research has now enabled more exact timings with release dates for the individual issues, which are listed for the first time in this publication. It is intended for all art lovers, the art trade, and also for libraries and museums.
Bernhard Denscher: "Die Fläche" and Viennese Modernism / "Die Fläche" und die Wiener Moderne. Aesculus Verlag, Wolkersdorf 2021. English / German. ISBN 978-3-200-08055-3.